pdfFiller is not affiliated with any government organization
ATF E-Form 7CR 2005-2023 free printable template
Show details
Hide details
U.S. Department of Justice Bureau of Alcohol, Tobacco, Firearms and Explosives Application for Federal Firearms License (Collector of Curios and Relics) For ATF Use Only OMB No. 1140-0038 1. Applicant's
Get, Create, Make and Sign c r application
Get Form

eSign

Fax

Email

Add Annotation

Share
How to fill out apply for c r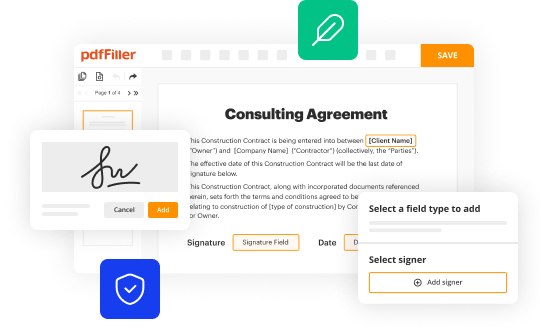 Point by point, here is how to fill out an application for a c r:
01
Start by gathering all the necessary documents and information, such as identification, address, employment details, and any supporting documents required by the application.
02
Carefully read through the application form and instructions to understand all the sections and requirements. Make sure you have a clear understanding of what is being asked.
03
Begin filling out the application form, starting with your personal information. Provide accurate and up-to-date information to avoid any potential issues or delays in the application process.
04
Move on to the specific sections of the application that require details about your background, such as your education, work experience, and any relevant qualifications. Provide all the necessary information accurately and honestly.
05
If there are any additional sections or questions that require you to provide more details or explanations, take your time to provide clear and concise responses. Use additional sheets if necessary.
06
Double-check all the information provided on the application form for any errors or omissions. It is crucial to ensure the accuracy of the information to avoid any potential complications in the application process.
07
If required, attach any supporting documents as specified in the application instructions. Make sure all the documents are well-organized and clearly labeled for easy reference.
08
Once you have completed filling out the application form and attaching any necessary documents, review the entire application one last time to ensure everything is complete and accurate.
Now, who needs to apply for a c r?
01
Individuals who are looking to travel or reside in a country where a c r (certificate of registration) is required.
02
People who are applying for certain types of employment or educational opportunities that mandate a c r as part of the application process.
03
Individuals who want to access specific services or benefits that are only available to those with a valid c r.
Remember, it is always recommended to double-check the specific requirements and regulations related to applying for a c r in the relevant country or organization.
This is how it works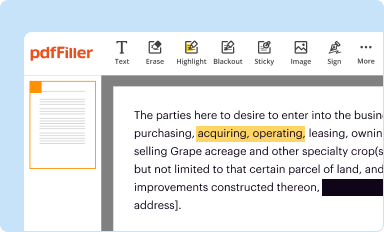 Edit your apply for c r form online
Type text, complete fillable fields, insert images, highlight or blackout data for discretion, add comments, and more.
Add your legally-binding signature
Draw or type your signature, upload a signature image, or capture it with your digital camera.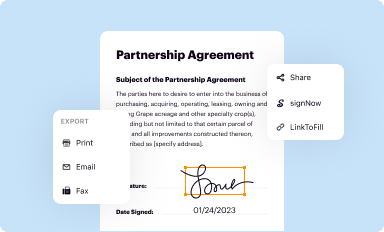 Share your form instantly
Email, fax, or share your apply for c r form via URL. You can also download, print, or export forms to your preferred cloud storage service.
Editing apply for c r license online online
To use our professional PDF editor, follow these steps:
1
Create an account. Begin by choosing Start Free Trial and, if you are a new user, establish a profile.
2
Prepare a file. Use the Add New button. Then upload your file to the system from your device, importing it from internal mail, the cloud, or by adding its URL.
3
Edit atf e form 7cr. Rearrange and rotate pages, add and edit text, and use additional tools. To save changes and return to your Dashboard, click Done. The Documents tab allows you to merge, divide, lock, or unlock files.
4
Save your file. Choose it from the list of records. Then, shift the pointer to the right toolbar and select one of the several exporting methods: save it in multiple formats, download it as a PDF, email it, or save it to the cloud.
Dealing with documents is simple using pdfFiller. Try it now!
People Also Ask about apply for c r license online
What ATF form number do I use for suppressor?
Do I have to notify the ATF for change of address for an SBR?
What is the ATF form for a silencer?
What is the highest gun license you can get?
Do I have to notify the ATF if I move?
C R License Application is not the form you're looking for?
Search for another form here.
Comments and Help with atf suppressor stamp application
Who needs an ATF E-form 7CR?
This form is needed by collectors of curious items and relics, namely firearms. Actually, the form is an application for a license and after approval it entitles the applicant to get the curios and relics firearms by means of interstate and foreign trade.
What is the purpose of the ATF E-form 7CR?
The Application for Federal Firearms License (Collector of Curios and Relics) is completed to receive a license. This license doesn't give the applicants the right to hold and use the firearms, but instead entitles them to get certain type of firearms for a personal collection. The information in the form is used by the Bureau of Alcohol, Tobacco, Firearms and Explosives and by the Chief Law Enforcement Officer to determine if the applicant is eligible to have a license.
What other documents must accompany the ATF E-form 7CR?
The applicant must attach the payment of the application fee ($30) to this form.
Does the form have a validity period?
If the application for the license is approved, the collector gets a license which is valid for three years. The estimated time for completing the document is 60 minutes.
What information should be provided in the ATF E-form 7CR?
The applicant will add the following information to the form:
Name, address, telephone number of the applicant
Trade or business name of the collector
Payment information
Information about the owners, partners and other responsible persons in the business (name, position, address, citizenship, date and place of birth, sex, telephone)
Nonimmigrant alien certification of compliance
Applicant certification
The application should be as well signed and dated by the collector.
What do I do with the form after its completion?
The application is completed in duplicate. One copy is forwarded to the Bureau of Alcohol, Tobacco, Firearms and Explosives, and one copy, to the local Chief Law Enforcement Officer (sheriff, chief of the police, or other authorized equivalent officer)
Video instructions and help with filling out and completing apply for c r license online
Instructions and Help about curio relic license form
Hey this David the shepherd school and today I came home to a nice little surprise the UPS guy was outside and this is the very first seeing our gun that I've ever bought, and I'm not going to make you sit through an unboxing video because unless you're saying thanks to somebody for letting you win a contest I think that board is all get-out but what I do want to do is kind of work through the CNR process from start to finish my experiences because I am so happy I did it in wish I would have done it ten years ago okay so the first thing what I did is I would online to that to the ATF's website and downloaded the form we'll put a link to this down in the article but among the ATF website and here are the instructions for filling out the FFL application for the CNR it's ATF Form five three one 0.16 which is form seven CR okay and on the website they have a PDF of the file the form they also have a PDF for a certificate of compliance alright so, and it's really easy for you to fill out it's pretty simple applicants name address county which you're going to be collecting the guns your telephone number your trade or business name if any but since you can't do business on the sea up CFR I left that one blank applicant is an individual corporation partnership other you know payment information for you to pay them with the credit card blah blah blah blah signature that you let them charge you for the thirty bucks you have to put information required for each individual owner partner or other responsible person in the business okay now there's a definition for responsible parties all I did was my wife because she's the other adult in the house okay something happens to me, you know I want her to be able to take care of it this is where that certificate of compliance comes in it's for non-immigrant aliens certification of compliance and if you are a not allowed to base upon your immigration status your citizenship you know you've got to get certified that it's okay, and you've got to have somebody from ice or some law-enforcement somebody to certify that I left all that blank the next section is just like on the 4473 you know I'm not crazy a heaven urban deny the FFL I've never I'm not a fugitive for justice I don't beat my life you know I'm not on the dope you know all that okay, and then you have to certify the activity could be ducted under the license is not prohibited by state or local off the premises right which includes compliance with local zoning ordinances I'm I can't have a business here that's why I went with the collector scene or instead of the gunsmith CFR you know or the regular you know type one FFL so click that because by zoning allows me to collect them just not sell them or within 30 days after the application activity will comply with requirements of law meaning you know if you're doing it for business you get a business license, but that's not ethical for seeing ours that you won't do any business under the license until you've met...
FAQ
Who is required to file apply for c r?

Any individual or business that is required to file a federal income tax return in the United States must also file a C-R form. This includes businesses, individuals, sole proprietors, estates, trusts, and tax-exempt organizations.

How to fill out apply for c r?

The process of applying for a C-R (Certificate of Residence) varies from country to country. Generally, you will need to provide proof of your residence and identity in the country. Depending on the country, you may also need to provide evidence of your employment, financial status, or other documentation. Contact your local government office for specific instructions on how to apply for a C-R.

What is the purpose of apply for c r?

The purpose of applying for a C.R. (Criminal Record) is to obtain information from the federal, provincial and municipal police databases pertaining to an individual's criminal history. This information can be used to assess the suitability of an individual for certain positions or activities. It can also be used to provide background information for criminal investigations and to verify an individual's identity.

When is the deadline to file apply for c r in 2023?

The deadline to apply for C R in 2023 is not available at this time. However, once the application process opens, the deadline will likely be posted on the relevant government website.

What is apply for c r?

"Apply for c r" could have multiple meanings and does not provide enough context to determine the specific interpretation. It could refer to applying for a specific job position or opportunity that includes the abbreviation "c r" in its title or description. It could also refer to applying for a program, scholarship, or any other application process where "c r" might stand for a particular qualification or requirement. However, without more information, it is not possible to provide a definitive answer.

How can I edit apply for c r license online from Google Drive?

Using pdfFiller with Google Docs allows you to create, amend, and sign documents straight from your Google Drive. The add-on turns your atf e form 7cr into a dynamic fillable form that you can manage and eSign from anywhere.

How do I edit c r license application online?

With pdfFiller, you may not only alter the content but also rearrange the pages. Upload your curio and relic license application and modify it with a few clicks. The editor lets you add photos, sticky notes, text boxes, and more to PDFs.

How do I edit federal firearms application straight from my smartphone?

Using pdfFiller's mobile-native applications for iOS and Android is the simplest method to edit documents on a mobile device. You may get them from the Apple App Store and Google Play, respectively. More information on the apps may be found here. Install the program and log in to begin editing application federal firearms license form.